2012 Cabernet Franc
Consensus:
Starting its downhill slide, but still worth drinking. But don't tarry too long…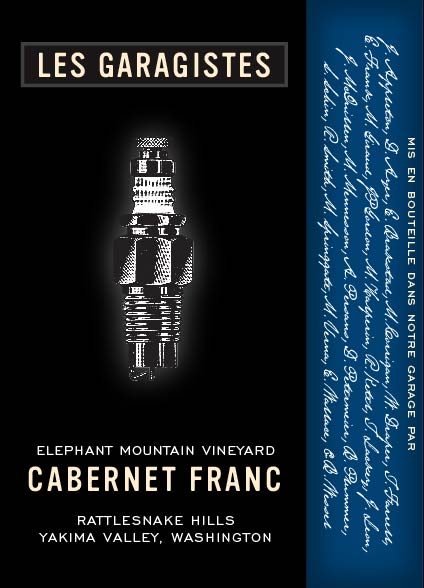 VINEYARD:




Elephant Mountain Vineyard

pH AT BOTTLING:

3.7

ALCOHOL:

14.5

%
Just popped a Franc and I love it. Right in balance right now. Our 12s continue to impress.
Ah, Frankie, Frankie. It's the only real strike against Elephant Mountain - this vineyard is just a little too hot for this varietal compared to our last vineyard, where it was absolutely transcendent. Here, it makes a fine beverage, but you have to really watch it (and pick a lot earlier than anyone else) or it'll get too baked (cooked fruit), and that really plows under the varietal beauty. All that said, I think I may have figured out how to work with this vineyard's fruit - the 2014 is smelling really beautiful, so my hopes are high.